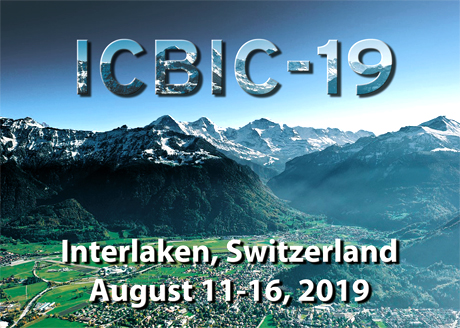 19th International Conference on
Biological Inorganic Chemistry (ICBIC-19)
Welcome!
The organizing committee cordially invites you to join us at ICBIC-19 that will be held in Interlaken, Switzerland, on August 11-16, 2019.
The ICBICs were founded 1983 in Florence, Italy, with the first conference of this series. The conferences take place on a biannual basis in different countries all around the world and are doubtlessly the most important event in the area of Biological Inorganic Chemistry. Attracting scientists from all over the world, the ICBICs provide the major platform to present and discuss the latest developments in the field.
Interlaken is probably the top destination for tourists visiting Switzerland and located in the very center of the country. It is surrounded by the Swiss alps and just 20 km from Grindelwald with its famous mountains Eiger, Monch, and Jungfrau, which are part of the UNESCO World Heritage Swiss Alps Jungfrau-Aletsch protected area. Excellent train and bus services connect Interlaken with the three major Swiss airports.
We are looking forward to welcoming you all in Interlaken for ICBIC-19!
Eva Freisinger and Roland Sigel