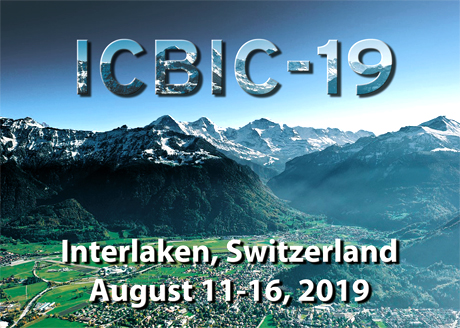 19th International Conference on
Biological Inorganic Chemistry (ICBIC-19)
The organizing committee cordially invites you to join the ICBIC-19
The International Conference on Biological Inorganic Chemistry (ICBIC) provides the major platform to present and discuss the latest developments in all fields at the interface between Inorganic Chemistry and the Life Sciences.
This interdisciplinary event is known to attract scientists from all over the world - established group leaders as well as young researchers, students and emeriti members. The scientific program includes several parallel sessions as well as different categories of presentations, which allows a large number of the attendees to present their recent work. Therefore, ICBIC-19 will create an excellent scientific environment for many interesting and fruitful discussions.
Convinced that the impressive scenery of the Swiss Alps will inspire the scientific discourse even more, the organizing committee has chosen Interlaken as conference venue. This well-known Bernese city is the ideal starting point to explore one of the most beautiful regions of Switzerland. The UNESCO World Heritage region Jungfrau-Aletsch offers many tourist attractions such as a spectacular view of some of the Alps' most famous peaks (Eiger, Mönch and Jungfrau), the highest train station as well as the longest glacier in Europe, a world of ice and rocks.
Enjoy science as well as a high alpine experience at the ICBIC-19. We are looking forward to welcoming you all in Interlaken!
Eva Freisinger and Roland Sigel